MOYER FUEL TANK RENU
1-800-328-9550
The revolutionary patented process for repairing gasoline and diesel fuel tanks.

Your original gas tank will be sandblasted inside and outside, repaired regardless of the amount of damage, then coated inside and outside with the patented Renu process, sealing out rust and corrosion.
Our processed gas tanks NEVER RUST - guaranteed
We take pride in our workmanship. We do not skimp on material or time. We offer a QUALITY product at a FAIR price.
| | |
| --- | --- |
| | Honest family service since 1942 |
| | Nationwide, lifetime warranty. Processed tank will NEVER RUST |
| | Less expensive than OEM replacement tank, not a generic after market tank |
| | We are as close as your local UPS |
| | Major Credit cards accepted: Visa, Master Card, American Express |
| | Not an epoxy, Not a temporary fix |
| | We stock over 300 processed replacement tanks |
| | Recycle with Renu, original processed tank is better than new |
| | Rolls Royce, classic car, truck, tractor, motorcycle, ATV |
| | NO TANK TOO OLD |
For information on our process, or our company please contact us at any time.
We take great pride in customer satisfaction.
<<<YOU ARE OUR MOST IMPORTANT CUSTOMER>>>
MOYER FUEL TANK RENU
2011Western Avenue
Greensburg, PA 15601
1-800-328-9550
mailto:slmoyer@westol.com
Joseph H Moyer
original antique gas tank back to top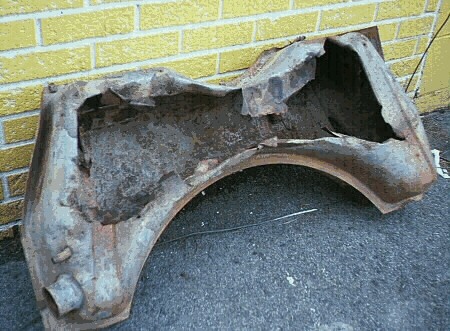 sandblasted and repaired gas tank back to top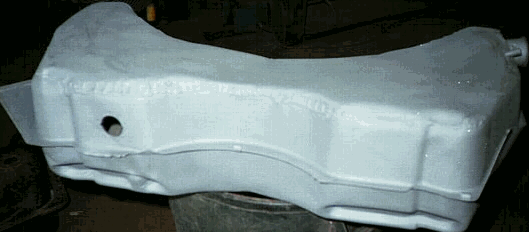 completed RENU process back to top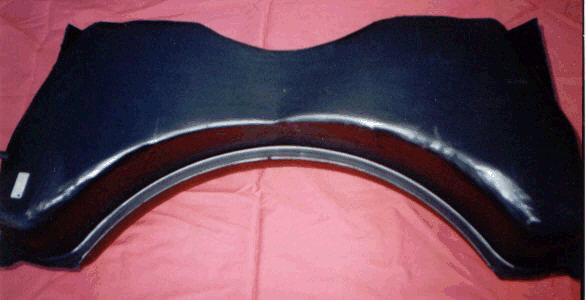 YES THIS IS THE SAME TANK back to top
If you are in Greensburg, PA please stop in and visit our shop


back to top
CALL 1-800-328-9550
Rolls Royce
A beautiful blonde walks into a bank in New York City and asks for the loan officer. She says she's going to Europe on business for two weeks and needs to borrow $5,000. The bank officer says the bank will need some kind of security for the loan, so the blonde hands over the keys to a new Rolls Royce. The car is parked on the street in front of the bank, she has the title and everything checks out. The bank agrees to accept the car as collateral for the loan. The bank's president and its officers all enjoy a good laugh at the blonde for using a $250,000 Rolls as collateral against a $5,000 loan. An employee of the bank then proceeds to drive the Rolls into the bank's underground garage and parks it there.

Two weeks later, the blonde returns, repays the $5,000 and the interest, which comes to $15.41. The loan officer says, "Miss, we are very happy to have had your business, and this transaction has worked out very nicely, but we are a little puzzled. While you were away, we checked you out and found that you are a multimillionaire. What puzzles us is, why would you bother to borrow $5,000?"

The blond replies, "Where else in New York City can I park my car for two weeks for only $15.41 and expect it to be there when I return?"
gas tank repair restoration classic car antique auto vintage truck motorcycle tractor old cars fuel tank repair gas tank