AMSOIL Factory Direct Synthetic Lubricants


Auto Accessories. Speaker adapter plates at unbeatable prices

1st Rated Wholesale Tool Site

Solomon's Wholesale Tools are a "TRUE WHOLESALE" company... not a retail site pretending to be a wholesaler. We offer top quality tools at affordable prices so you never have to worry about going over your budget. You will not find a better price, higher quality products, or better service anywhere!


A huge Auto Accessory Superstore! We offer a full and complete line of Truck Accessories, Car Accessories, & SUV Accessories, and also a complete line of Performance Parts! Top Quality Name Brands! At FIVE STAR Service & Prices!

At Alexclassics we aim to be an on-line meeting point for classic cars enthusiasts in order to provide our visitors with the most valuable information with regards to anything that has to do with "classics"
Lostnthe50s.com is a new and upcoming site focused on the needs of the collector. If you have a car to sell, or you are after that one particular hard-to-find vehicle, give us a try....we'll search the globe for you. Step back to your youth when times were grand and cruisin' was a way of life.





Lane's Professional Car Products-Offers exclusive high-end car wax, car soap, car cleaners, auto polish, car care products and more!
We sell quality car cleaning products like waxes, wash mitts, towels, brushes, and soaps. We carry Zymol, Meguiar's, Dudley's, Lexol, Vinylex, Body Magic, 3M, and Wap. A bulletin board where you can post questions.

Car-Stuff Links to Thousands of Automotive Sites

The nation's leading used auto and truck parts magazine, publishes two magazines, one directory, develops sites for industry businesses and maintains the industry's most active Web site, Locator On-Line.

Automobile Service & Owner's Manuals

FIGURE 8 FURY Your INTERACTIVE figure 8 racing SUPERSITE !


All You Ever Wanted to Know About Vintage Luxury Cars
Shep' is best known for his Photo realistic Automotive Art Paintings, and his true to life subjects that covers many aspects of life He has been featured on many TV shows for his Art Work and Custom Built Cars

High quality, "How To" restoration videos show step by step how antique and collector car owners can restore their vehicles.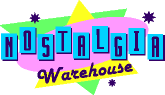 Vintage Soda Machines, Pedal Cars, Toys, Signs, Gas Pumps, Hot Rods and More from the
30's, 40's, 50's and 60's